Experts discussed the topical issues of investment projects implementation at training session in Almaty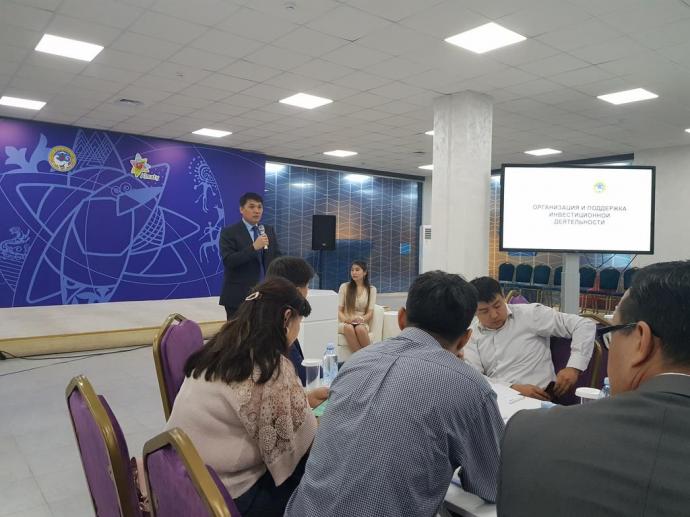 Topical issues of investment support at the regional level were discussed during training session in Almaty, organised for representatives of government bodies and organisations from Almaty city, Almaty, Zhambyl, East Kazakhstan and Pavlodar regions.
During the training, representatives of Kazakh Invest explained about the current changes in the Entrepreneurial Code of the Republic of Kazakhstan, informed about legal protection of foreign investors, the AIFC support measures, as well as the functions of the unified national interactive internet resource for investors – invest.gov.kz.
Thus, one of the speakers Alida Tuyebekova, a Project Manager of the Service Support and Post-Investment Monitoring Department of Kazakh Invest, informed about the most important aspects of attracting investments in the non-primary sectors of Kazakhstan's economy. According to Alida Tuyebekova, the main instrument for attracting investment is the component parts, which form the country's entire investment climate.
"First of all, these are state support measures, such as the investment preferences, tax exemptions for imported equipment and raw materials, as well as provision of land for project implementation. Secondly, it is the availability of labor resources. And lastly, it is a high potential of the domestic markets and developed infrastructure for exports," – noted the speaker.
The purpose of the training was the establishment of an information platform for the organisations involved in the "one-stop shop" activities for investment attraction and support. "The platform is very effective for improving the investment climate of our country. The platform enables the representatives of government organisations and departments dealing with investments to gain experience in resolving issues arising during the course of investment activities," – said the Deputy Head of the AIFC Center Olzhas Bukenov, who participated in the training.
Also, during the training, participants were asked to solve simulated questions that investors may ask while investing in Kazakhstan.