GRP of Almaty city for 2018 was 7 trillion tenge (share of GRP of the region in the gross product of Kazakhstan amounted to 20.2%). Among the regions of Kazakhstan in terms of GRP Almaty city is on the 1st place.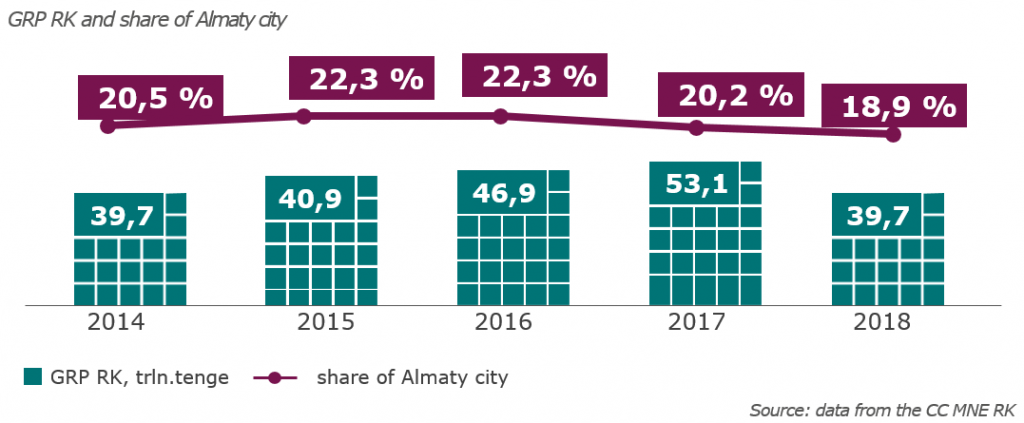 In the structure of GRP, the largest share is occupied by wholesale and retail trade - 31.1%, and the smallest share is occupied by agriculture, forestry and fisheries - 0.1%. The GRP per capita of the city of Almaty city was 4 billion tenge, which is 2 times higher than the average figure for the republic (1.9 billion tenge).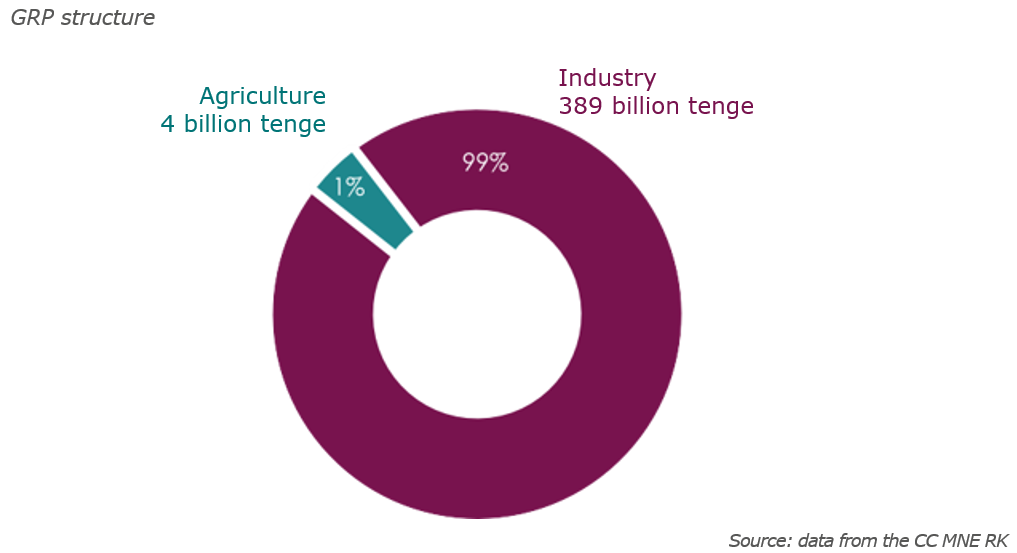 Agriculture
Due to its specificity, the city of Almaty city is not an agricultural region and does not have its own cultivated areas and pastures.

Industry
In January-December 2018, the volume of industrial output in Almaty city city amounted to 389 billion tenge (IFO - 103%), including:
manufacturing industry - the volume of production is 304.5 billion tenge (IPV - 105.2%);
electricity, gas, steam and air conditioning - 77.2 billion tenge (IFO - 93.8%);
water supply: sewerage system, waste collection and disposal - 7.3 billion tenge (IFO - 88.3%).