Weir Minerals (Scotland) Launched the Service Center in Almaty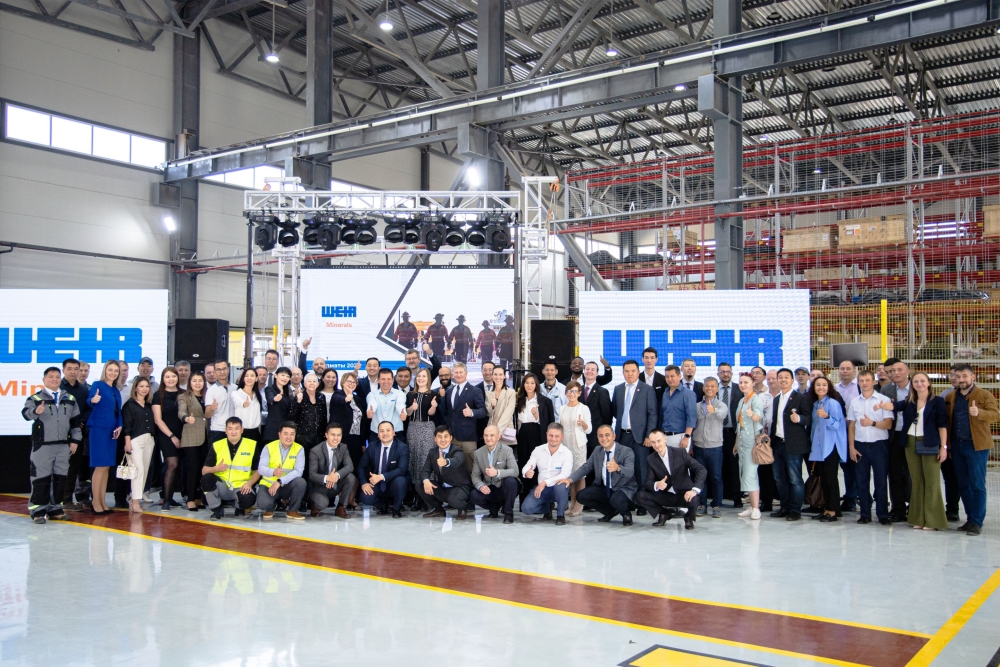 The official opening of the service center of the British transnational company "Weir Minerals" took place on the territory of the industrial zone of Almaty.
The production center "Weir Minerals" with a total area of ​​3300 m2 is fully equipped with the necessary equipment for performing lining work using a cold method, as well as using an industrial autoclave furnace for the vulcanization process. The work of the center will consist in the assembly and restoration of pumping equipment, hydrocyclones, valves.
Weir Minerals' service capabilities in Almaty include a full range of services, such as installation supervision, commissioning, operational support, maintenance, troubleshooting, equipment condition analysis, demanded by mining enterprises in Kazakhstan and Central Asia.
Also, on the territory of the center there is a gumming section and a class "A" warehouse for storing spare parts. The enterprise has created about 114 jobs.
The official launch of the production facility took place with the participation of Mayor of Almaty Yerbolat Dosaev, director of the industrial zone of Almaty Alisher Satybaldiev, head of cooperation with European countries KAZAKH INVEST Anara Mekebayeva and British Ambassador to Kazakhstan Keti Leach.
Weir Minerals was represented at the launch ceremony by Carola Schultz, Managing Director of the NATCA Region (North Africa, Turkey and Central Asia), Gavin Dyer, Managing Director of the ENACA Region (Europe and NATCA), and Sergey Ospischev, Director of the Kazakhstan Representative Office.
According to Carola Schultz, at this stage the cost of the assembly center was about 1 million pounds. The company plans to invest an additional million pounds in the near future. The management of Weir Minerals noted the special support of the Ministry of Foreign Affairs of the Republic of Kazakhstan and KAZAKH INVEST in the implementation of the project.
For reference: Weir Group is a Scottish transnational engineering company headquartered in Glasgow, Scotland, founded by brothers James and George Weir in 1871.
The main activity of the company is the production of specialized equipment for a number of industries. The line of manufactured equipment includes slurry pumps, hydrocyclones, high pressure roller presses and other industrial equipment.
The Weir Group includes about 100 companies around the world, including Kazakhstan, 23 industrial enterprises in Europe. The company's net income for 2021 was £259m.