Coca-Cola has allocated 130 million tenge to fight COVID-19 in Kazakhstan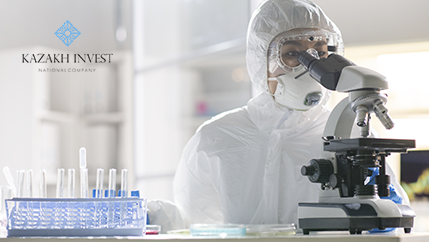 Investors continue to contribute to the fight against COVID-19 in our Republic. JV "Coca-Cola Almaty Bottlers" (Coca-Cola brand), being a socially responsible representative of the business community, provided support to the society in this difficult time for all Kazakhstanis. The international charity Fund «The Coca-Cola Foundation» has allocated about 130 million tenge to the Red Crescent of Kazakhstan, which is part of the International Red Cross and Red Crescent movement, to fight COVID-19.
These funds were used to purchase necessary medical supplies, such as: more than
1.6 thousand reusable anti-plague sets (sets consisting of 20 components) is for medical professionals of Children's infectious clinical hospital, City clinical infectious hospital of Almaty National center of tuberculosis, the infectious diseases hospital and deployed on the basis of the ice arena «Halyk Arenа», Central city clinical hospital Almaty, Military clinical hospital, Almaty railway polyclinic, sanatorium «Kazakhstan», medical Department of military unit 5571 Of the National guard of the Republic of Kazakhstan, Institute of surgery, Republican blood center. Also, part of the protective equipment was transferred to the staff of the National scientific medical center in Nur-Sultan.
KAZAKH INVEST provided organizational assistance, in particular, identifying and coordinating the needs of medical institutions and Internal Affairs bodies for protection. At the same time, our company continues to provide round-the-clock advice for investors and assistance in doing business in Kazakhstan.
In addition, 270 sets of reagents for 27 thousand tests to determine COVID-19 were transferred to the Ministry of Health of the Republic of Kazakhstan. The allocated funds were also used to purchase food and basic necessities for 5,000 poor families, people with disabilities and serious diseases, veterans of the great Patriotic War and other socially vulnerable segments of the population in a number of regions.
Along with this, together with the akimats of Nur-Sultan, Almaty and Almaty region, the company managed to arrange the delivery of Coca-Cola beverages to medical institutions and checkpoints in Nur-Sultan and Almaty, to quarantine centers for medical staff-more than 12 thousand liters on a free basis.
Note that despite the current situation in the catering sector and small and medium businesses, market participants aimed at maintaining relations with business partners - distributors, suppliers and owners of retail outlets to small and medium businesses can continue to conduct their activities in accordance with applicable rules and restrictions, while maintaining jobs and customer loyalty.
The work on involving investors in providing assistance to the population will continue.