The President Launched the Construction of a Multi-Brand Automobile Plant in Almaty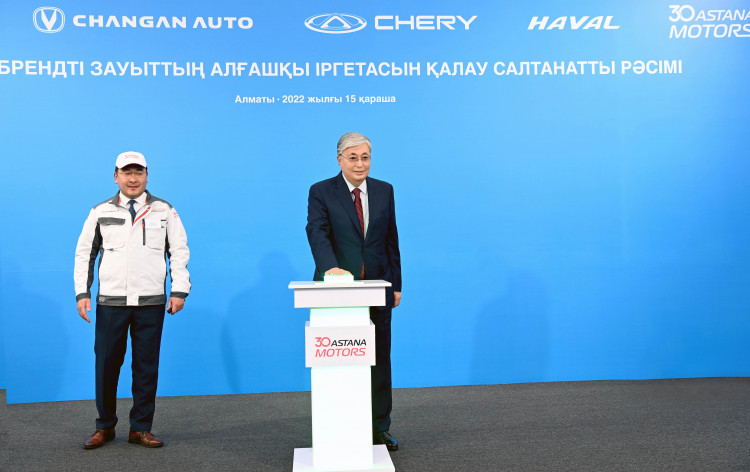 As part of a working trip to Almaty, Kassym-Jomart Tokayev launched the construction of a plant for the production of cars of the Changan, Chery, Haval brands.
The President was presented with a project passport and a model of the future plant for the production of cars using the small-knot assembly method, which is scheduled to open in the fourth quarter of 2024.
The head of state was informed that the area of ​​production facilities will be more than 100,000 square meters. For each of the three auto brands, it is planned to build a separate welding and assembly workshop.
After commissioning, the production capacity of the new plant will amount to more than 90,000 vehicles per year. The total investment will be more than 100 billion tenge. 2,200 jobs will be created at the enterprise of Astana Motors.
After getting acquainted with the project, the Head of State spoke with the workers of the plant.
"This is a very important project for our country. I wish you success in its implementation. This year, during the visit of the President of the People's Republic of China, Mr. Xi Jinping, to Kazakhstan, during the negotiations, we also discussed this project. Today we see the result – its implementation has begun," the President said.


Source: Official website of the President of the Republic of Kazakhstan