The President launched the construction of a new international terminal at Almaty airport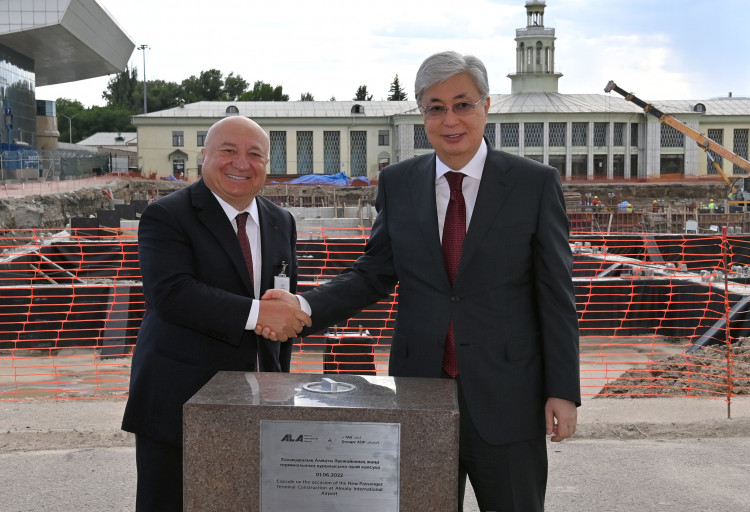 The working visit of Kassym-Jomart Tokayev to Almaty ended with participation in the capsule-laying ceremony at the construction site of a new international terminal at the airport of the southern capital.
During the event, General Director of the Turkish company TAV Airports Holding Serkan Kaptan, Deputy Chairman of the Board of Directors of TAV Holding Sani Shener and President of Almaty Ersoy Alp Er Tunga International Airport informed the Head of State about the investment project.
Then, having laid the capsule, Kassym-Jomart Tokayev launched the construction of a new international terminal.
In his speech, the Head of State noted that Almaty Airport is an important strategic facility and an air gateway for Kazakhstan.
- After the completion of the construction of the new terminal, the airport's capacity will double, to 14 million passengers a year. The new terminal should be equipped with the most advanced technologies and meet international standards. Most importantly, all work must be completed on time," the President stressed.
The total investment in construction will amount to more than 200 million US dollars. The new terminal will serve only international flights, while the existing one will serve domestic flights. Completion is scheduled for summer 2024.
Source: Official website of the President of the Republic of Kazakhstan