Issues of Trade and Economic Cooperation between Kazakhstan and China discussed in Almaty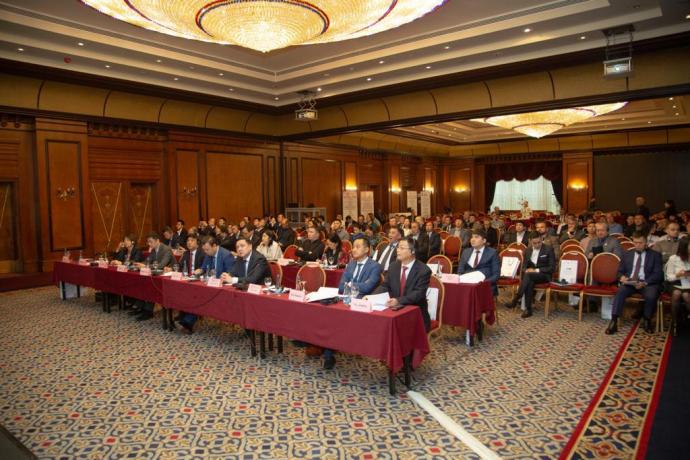 On November 18, 2019, the Kazakh-Chinese conference on the development of trade and economic cooperation with Hubei Province held in Almaty.
The main objective of the conference was the development of cooperation between companies of the two countries, export and import marketing activities of products manufactured, investment of current Kazakhstani projects.
The delegation of China included the Vice-Chairman of the Chinese Council for the Promotion of International Trade in Shandong Province, Wang Yong, Trade Advisor to the Consulate General of the People's Republic of China in Almaty Ma Zhi, Secretary General of the Union of Chinese Entrepreneurs in Kazakhstan Hu Haihsin, as well as a number of Heads of Chambers of Commerce in the cities of Hubei Province and representatives of large companies.
The Kazakhstan side was represented by the Chairman of the Board of the "Kazakhstan-China Trade Promotion Association" Kanat Beisek, Deputy Chairman of the Board of the Kazakhstan Foreign Trade Chamber Nuraly Bukeikhanov, Head of KAZAKH INVEST representative office in Almaty Berikbol Mandibayev, as well as representatives of the local business community.
Speaking with the presentation "Investment Opportunities of the Republic of Kazakhstan" – Berikbol Mandibayev spoke about three-level support for investors, a favorable environment for doing business, protecting investor rights, investment incentives, niche projects, as well as about the industrial zone and Special Economic Zone of Almaty.
KAZAKH INVEST is the sole negotiator on behalf of the Government on investment issues. We built a "soft infrastructure" for investors: systematic work to clarify Kazakhstani legislation and procedures is established, transparency of decision-making is ensured, and administrative burden is reduced. Our task is to create the most comfortable working conditions for foreign investors in Kazakhstan" - said the speaker.
The Kazakh side not only presented its capabilities on the sidelines of the conference but also held a number of meetings with Chinese partners in B2B format, where the local businessmen expressed their interest in introducing new technologies to their existing companies, in attracting investment to create and launch new companies as in industrial sector as in agriculture.
The event was organized by the China Committee for the Promotion of International Trade (CCPIT) of Hubei Province and "Kazakhstan-China Trade Promotion Association".
China is one of the main strategic partners of Kazakhstan. The scope of direct investment by the PRC in the economy of our republic in 2018 amounted to $ 1.5 billion and for the first half of 2019, the gross inflow of investments from China reached $ 362 million.